Corporate Social Responsibility
Protection of the environment is our mission as a company.
One element in the vision we have set out for our management as a company is that of helping to create a safe and comfortable environment through the paints, coatings and related products and services that we provide. As part of this initiative, in addition to the ISO 14001 certification which our three plants at Kazo, Kuki and Okayama have already obtained, we are working to step up our chemical management based on careful attention to safety and our surrounding environment.
The first and foremost principle underpinning Atomix's environmental conservation activities is the concept that such activities should be based not only on "adhering to laws and regulations" but also on "conserving the environment at the global level." By ensuring that each and every individual member and organization within the Atomix group fully grasps this basic approach, we are putting this philosophy to work in developing products and services that are in harmony with the environment and have the smallest possible environmental footprint,
through steps such as reducing the amount of thinner that is used by shifting towards waterborne and solventless preparations, and avoiding the use of harmful lead in our products.
Environmentally-aware product development
Atomix is working to develop products based on the fundamental principle that we are, above all, a company that is in the business of handling chemicals̶that is, paints and coatings.
We will ensure that the Harmful Substance Survey is carried out meticulously for all materials at the design stage.
We will make all possible efforts to avoid using harmful substances when designing our product formulations.
We will adhere both to the law and to our voluntary regulations.
We will make accurate product information publically available through Safety Data Sheets (SDSs)
Paint Department
■Development of hybrid functional paints with high solar reflectance for roofs.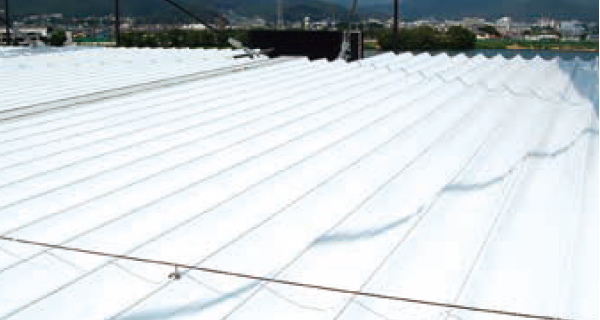 ■Conformity with environmental regulations for floor paints.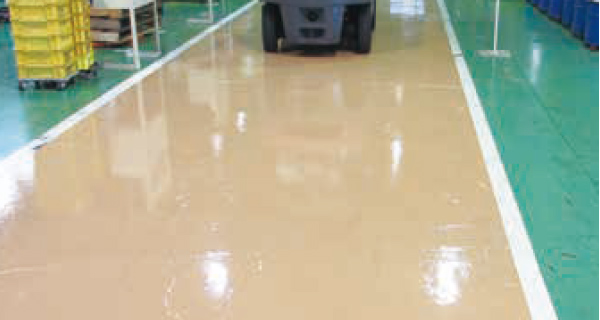 Road Department
■Efforts to develop water-based, lead-free paintsand coatings for road markings.
■Development of paints and coatings