Road Department
Safety roads that bring peace of mind through our products and systems.
Atomix's Road Department is now consistently the industry leader in the domain of road marking materials.
We manufacture and sell products, processing methods and systems that help bring "safety and peace of mind" to the pedestrians, motorists and cyclists who use roads.
Road marking materials
Playing our part in making roads safer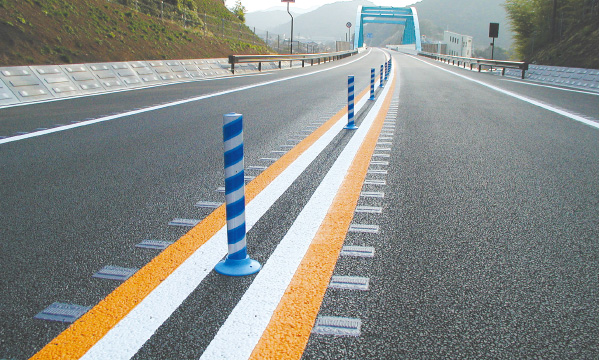 We provide a full lineup of products which help to support traffic safety initiatives such as improving visibility in dark and rainy conditions and preventing lane deviation; products, including Japan Industrial Standards (JIS)-certified products and our quick-drying processing method for waterborne road marking which plays a useful role in relaxing a traffic jam.
Marking materials for the visuallyimpaired
A guide that visually-impaired people can rely on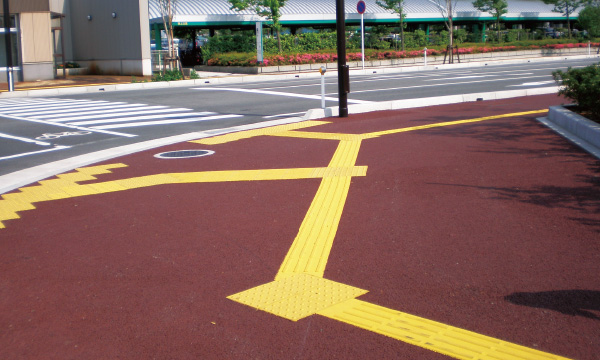 We provide a full and varied lineup of products ranging from Japan Industrial Standards (JIS)-certified products (including molten type materials that can be applied in a continuous pattern and sheet-type marking materials) to sheet-style applications for marking crossing points
Colored paving materials
Feel the safe and the cool environment from the ground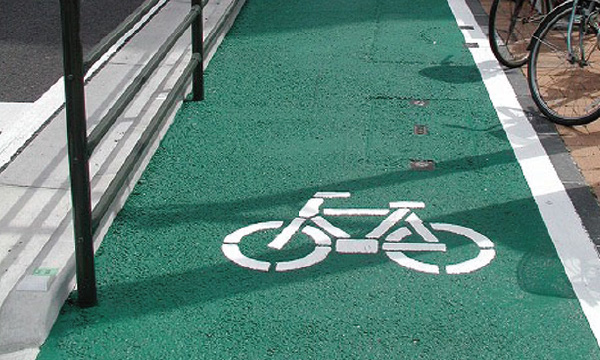 We have a full lineup of the products corresponding to the user needs which relate to the clarification of the lane division by the colorization and controlling heat in the summer,for examples ,we provide the colored paving materials and the anti-skid resistant colored paving materials, and also, the environmental equipment / the thermal insulation paints for sidewalks and cycle lanes.
Maintenance and repair materials
Protecting and maintaining the visual appearance of the concrete structures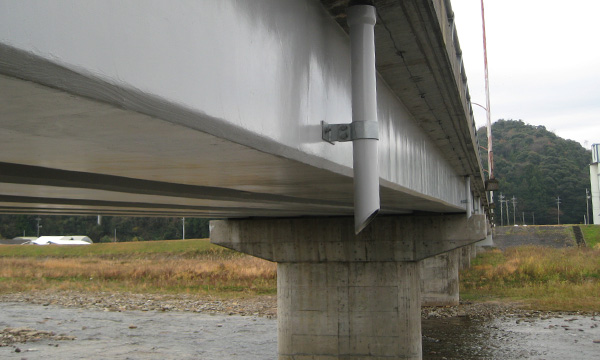 We provide a full lineup of products that are useful for maintaining the appearance of structures and for their upkeep, protection and repair of concrete to anti-graffiti/ flyposting measures and measures for preventing soiling in tunnels.
Road marking machinery
Serving the needs of every type of construction site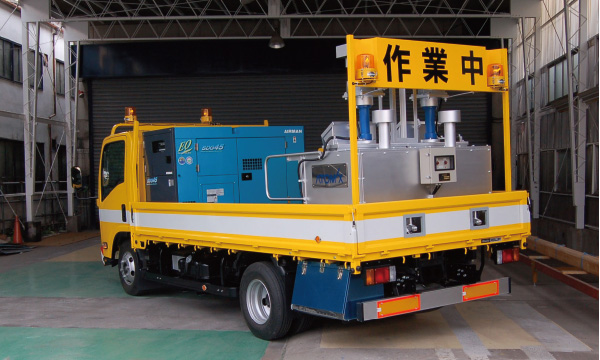 Based on our work at Atomix in which we work to design and develop construction machinery at the same time as developing the road marking materials themselves, we provide a varied lineup of machinery that is suited to conditions at every type of construction site.
Traffic safety facility management systems
All necessary information at a glance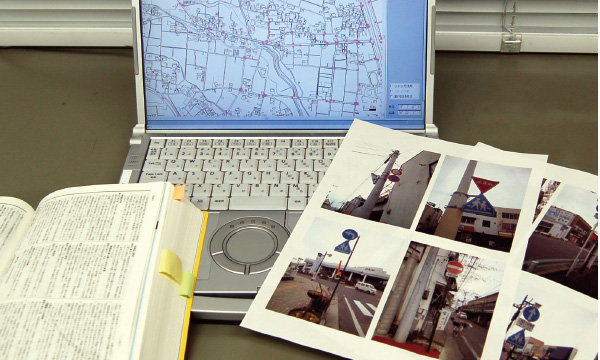 We are working to create databases which bring together the ever-increasing amounts of information about road traffic safety facilities and regulations and the various information ledgers that are managed by our customers, and provide a full lineup of the system which is an unified management system of such information based on digital mapping.