Department
Sales Division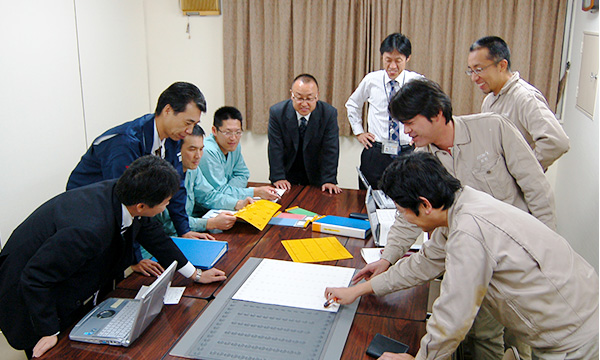 The Sales Division proposes and delivers optimized products and processing methods that are developed with customers' needs in mind. In order to develop a relationship of trust with our cust omers, Atomix is working proactively to develop the "battle front" for its operations at the very workplaces where construction is being carried out; we are working energetically on activities at these venues. The development of proposals for management plans and product development plans suited to customer needs is also highly important work for Atomix.
Production Division/Production Management Division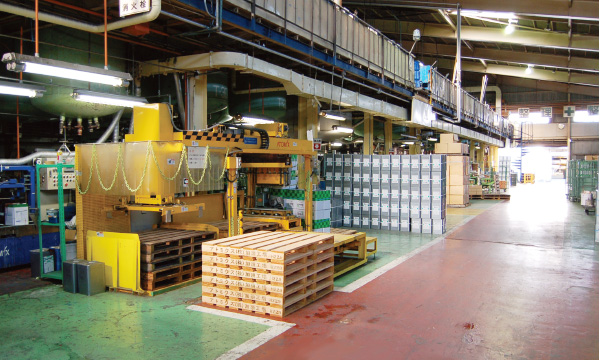 The Production Division and Production Management Division carr y out work aimed at embedding production expertise and maintaining product quality in line with design specifications, in order to ensure that the products planned and developed by t he Technology and Sales Division can be provided to the market in a consistent and reliable manner.
Administrative Departments
Comprised of General Affairs Division, Accounting Division and Information Management Division, Administration Department handles legal and financial tasks required as a listed company while developing, maintaining and managing the mission-critical systems used in the company. In order to serve as a model for the entire Atomix Group, the division is very active in the improvement and streamlining of its business processes.
Materials Division
The Materials Division carries out the "battle front" work in t he materials domain, including the procurement of new raw materials for product development, ensuring a stable supply of product materi als and putting purchasing strategies into action with the aim of reducing costs.
Overseas Business Development Section
The Overseas Business Development Section performs managerial decisions of the development of the new overseas business mainly on the administration of Chinese (Wuxi) group businesses.